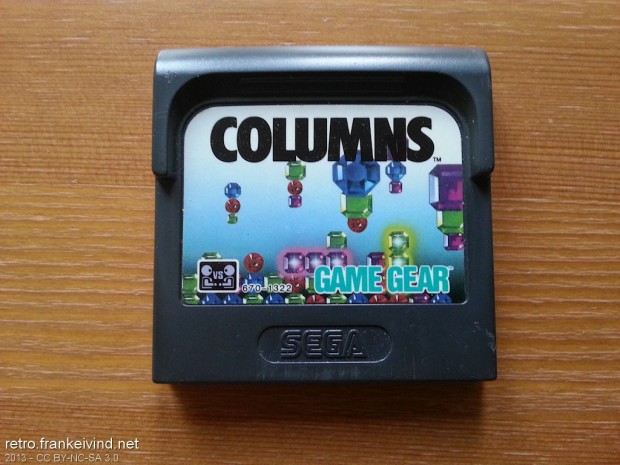 Columns was originaly created by Jay Geersten in 1989 before he sold the rights to Sega. They released the game on all their consoles at the time, and other formats too.
I've been playing the Game Gear version. This version was released in October 1990 in Japan and in April 1991 in Europe and USA.
The gameplay is simple, and in many ways similar to Tetris. In the playing area a column made of three symbols on top of each other falls from the top of the screen. The symbols are of random colours, and when column is falling down, you can change the order of the colours to better match the blocks you have at the bottom of your screen.
You have two modes to choose from. The first is Original. This is the normal mode where you just play to get as many point as you can. It's endless. The game ends when the hole screen is filled with blocks.
Flash-mode is a bit different. The screen will be filled with blocks (depending on the High number) with a flashing block at the bottom of the screen. So it will be your mission to remove all the other blocks and come down to the flashing one.
I love Columns. It's a fun and addictive game. A puzzle game you can pick up and play when you have some minutes to spare.