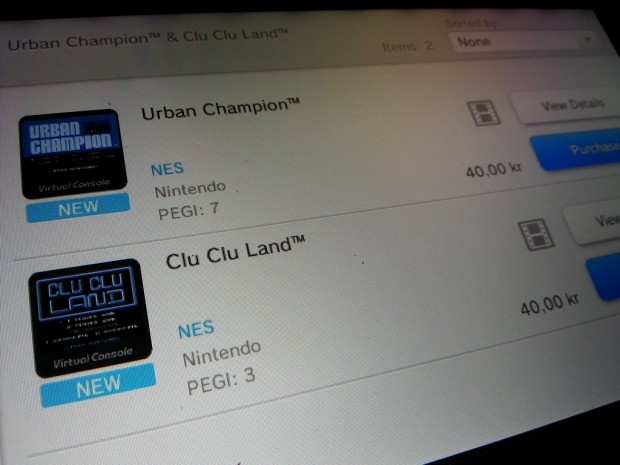 On Thursday 17 October European gamers get three new Virtual Console games, two on the Wii U and one on the 3DS.
Urban Champion
Wii U VC – NES
In Urban Champion, prove you're the toughest guy on the streets. Block, punch and dodge your way through opponents to force them back – and down the open manholes! Plus, you'll have to contend with angry neighbours dropping flower pots and avoid the attentions of the cops, too. Battle solo against computer controlled foes or face off against a friend in the two-player mode. This is the US version of the game.
Clu Clu Land
Wii U VC – NES
Released in the early days of the NES, Clu Clu Land is a unique and fast-paced action-maze game. Manoeuvre Bubbles around the stages by grabbing posts with her outstretched hands and swinging in your chosen direction. To win, explore the whole maze to uncover all of the gold bars. But beware! Spiky sea urchins can pop Bubbles if she touches them. Luckily, Bubbles can defend herself with an electric wave to stun her enemies. Clu Clu Land can be played solo or with a friend in simultaneous two-player mode. This is the US version of the game.
City Connection
3DS VC – NES
NES classic City Connection is a driving action game which sees you race across all the highways of the world! After breaking into a New York paint store you get behind the wheel of a customised automobile. You must avoid pesky cats and the ever-present police who will stop at nothing to bring your journey to a screeching halt. Utilising oil cans and death-defying jumps, throw your assailants off your trail and travel the world from New York to Japan in this exciting arcade classic!