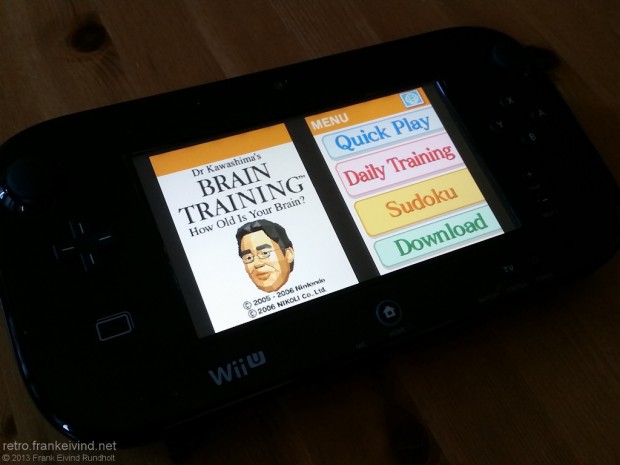 Wayback in January, Nintendo announced that they would release Nintendo DS games on the Virtual Console on Nintendo Wii U.
Brain Training: How Old Is Your Brain? (also known as Brain Age: Train Your Brain in Minutes a Day!) is the first game out and was released on the Wii U Virtual Console on June 12, 2014 in Europe and on June 3 in Japan. The game is free to download until July 10, 2014 (in Europe and June 30 in Japan).
Brain Age was originale released on the Nintendo DS in 2005 in Japan and the year after in the rest of the world. This was one of the first game I bought for my Nintendo DS.
Brain Age presents quick mental activities that help keep your DS brain in shape. Activities include quickly solving simple math problems, counting people going in and out of a house simultaneously, drawing pictures on the Touch Screen, reading classic literature out loud, and more. You can also play sudoku, the number puzzle game which has become an extremely popular feature in U.S. newspapers.
It's a fun game, it's free, so you should download it right now!