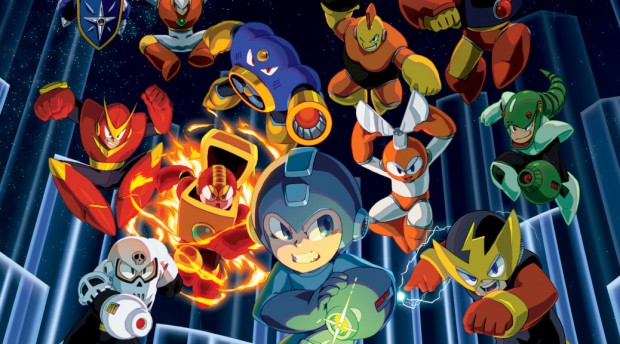 In the summer of 2015, Capcom is releasing Mega Man Legacy Collection as digital download on Xbox One, PS4 and PC. The game will also appear on the Nintendo 3DS in the winter.
The collection will include the six first Mega Man games. It will be in 1080p and include leaderboards, challenges and replays. It will cost you $14.99/£11.99.
Quote from Capcom:
Leaderboards, challenges, replays: Challenge Mode takes moments from each title and weaves them into a series of, well, challenges! So things like 'can you do these six areas strung together with one life bar' or 'try fighting all six Mega Man 1 bosses in a row.' And to keep the quest for the best time alive, the top performers in each Challenge will have their replay data uploaded and viewable to everyone! There will be many challenges to vex seasoned players AND help train newcomers in the ways of the Blue Bomber.