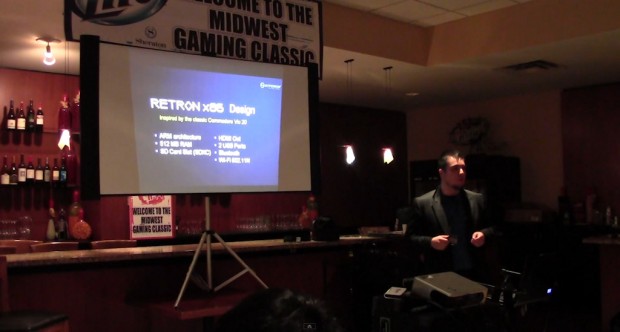 At Midwest Gaming Classic 2014 Hyperkin announced the RETRON x86 computer. This is a box that will let you play old MS-DOS games from 1986-99. The console/computer will be released in the fall/end of 2014.
Some technical specifications:
ARM processor
512 MB RAM
SD-card slot
HDMI out, 1080p
2 USB ports
Bluetooth
WiFi 802.11n
Linux based
Classic Commodore Vic 20 look
Priced at $99
They also said that they had problems which the RetroN 5 distribution, but that it was on it's way and that it will be released in the next 30 days.
You can see the complete presentation on the RETRON x86 and the RetroN 5 in the video bellow.
Here is also an interview with Justin from Hyperkin.