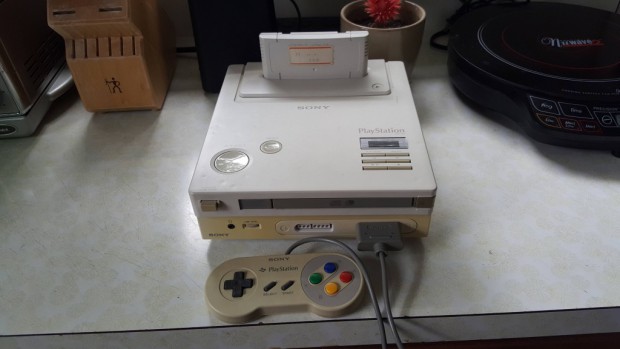 The Internet more or less exploded today when news about the Nintendo PlayStation surfaced. I learned aout it first on nintendolife.com.
This might very well be a prototype of the Nintendo PlayStation, all though some think it's a fake.
The real story is that Nintendo and Sony started to work together in 1988. Sony was supposed to make a CD-ROM attatchment to the Super Nintendo, and they announced the PlayStation on CES in 1991. But Nintendo backstabbed them brutaly the day after, announcing that they where now working with Philips.
We all know how that worked out. Philips made the not so good CD-i with not so good Zelda and Mario games. Sony on the other hand released the Playstation (with a lowercase s) in 1994, and that work out real well.